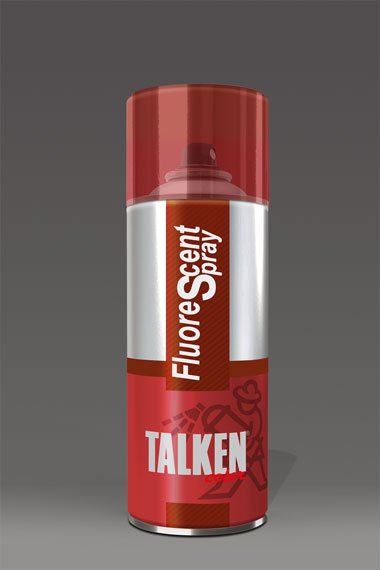 Fluorescent Spray
Opaque fluorescent spray paint
This paint is showy and fluorescent, it is suitable in interiors and,for limited usage, in exteriors.
It can be applied on paper, wood, metals, glass, ceramic, plastic…
Recommended usage on a white base to maximize results.


Product Code: A0071
Nominal content: 520 mL
Net content: 400 mL

Linked Product:
We recommend to use one of the following products for a professioal finish:
Talken Color spray Smalto 2000 Professional, bianco opaco.
COLORS

FUCSIA FLUORESCENTE
GIALLO FLUORESCENTE

ROSSO FLUORESCENTE

VERDE FLUORESCENTE