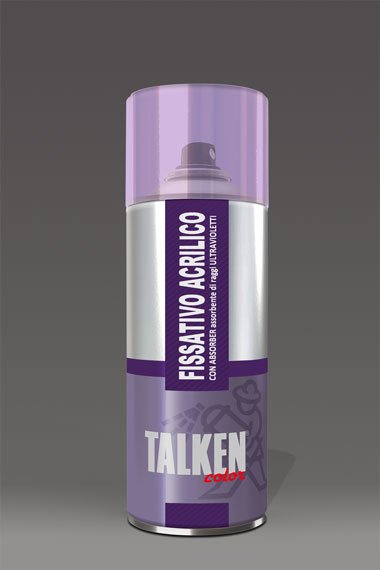 Fissativo Acrilico per Disegni
This product contains Absorver, which protects from UV rays.
Desiged to be used on pencil, pastel, charcoal and watercolour drawings, photographs and prints.
Composed of transparent substances, it does not damage the drawing or the image and it does not turn yellow over time.
Absorver is a specific product which prevents the paint from the fading caused by Uv rays.

Codice Prodotto: A0121
Nominal content: 520 mL
Net content: 400 mL
COLORS FISSATIVO ACRILICO